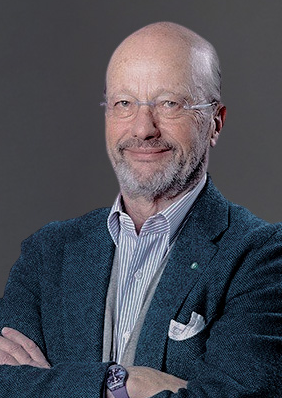 Marco Drago
Chairman Emeritus
Since July 2018, he has been Chairman of the Board of Directors of B&D Holding S.p.A. (formerly B&D Holding di Marco Drago e C. S.a.p.A., where was Chairman of the Board of General Partners from 2006).
In June 2022, he was appointed Chairman Emeritus of De Agostini S.p.A., the operating holding company of the De Agostini Group, after serving as Chairman from 1997.
He heads one of Italy's major family-owned groups, which he led through a remarkable trajectory of growth and diversification into new businesses. As CEO of the publishing group in the 80s and 90s, he spearheaded a significant expansion both in Italy and globally in particular. Today, De Agostini Editore, with over a century of history, operates in approximately 29 countries and publishes in 12 languages through De Agostini Publishing, De Agostini Libri, and the Kids Content division.
Starting from 2000, with the aim of implementing a strategy of strong diversification, he led the group to expand its presence in the following areas:
Lotteries, games and services with IGT, listed on the New York Stock Exchange, world leader operating in more than 100 countries.
Media and Communication with Atresmedia in Spain, in a joint venture with the Planeta Group, a leading television and radio broadcaster, and with Banijay Group (whose stake in 2022 was transferred to FL Entertainment), one of the world's largest independent companies in the production and distribution of content for television and multimedia platforms.
Finance with DeA Capital, active in alternative asset management through the platform formed by DeA Capital Alternative Funds SGR S.p.A. and DeA Capital Real Estate SGR S.p.A.
Insurance until 2006 with Toro, later sold to Assicurazioni Generali, of which the group later became a shareholder until April 2022.
The De Agostini Group, today operating on a global scale, boasts consolidated sales of € 4.4 billion and a workforce of over 11,000 employees.
He is Vice Chairman of Planeta De Agostini Group, Honorary Chairman of De Agostini Editore, Board Member of Atresmedia and IGT.
Born in Settimo Torinese in 1946, he graduated from Bocconi University in Milan in 1969 with a degree in economics and business.
He joined Istituto Geografico De Agostini in the same year, where his professional career began within the family business. In 1997, after holding the positions of General Manager and then Managing Director, among others, he was appointed Chairman of the holding De Agostini S.p.A., replacing Achille Boroli.
He has been married since 1970 to Donata Morandi; he has three children: Marcella, a graduate of Modern Literature at the Catholic University, and Enrico and Nicola, graduates of Business Administration at Bocconi University.
He has received prestigious awards, including Bocconiano dell'anno in 2001 and the title of Cavaliere del Lavoro in 2003.
Curriculum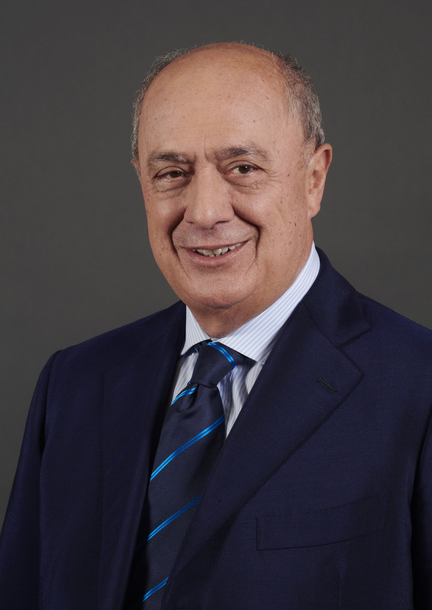 Lorenzo Pellicioli
Chairman
Born on 29 July 1951, in Alzano Lombardo (BG).
Married, three children.
He started his career as a journalist for the daily newspaper Giornale di Bergamo and later took on the role of Programme Director of Bergamo TV.
From 1978 to 1984, he held various positions in the Italian private television sector with Manzoni Pubblicità, and Publikompass, until his appointment as Director of Rete 4.
In 1984, he joined the Mondadori Espresso Group, Italy's top publisher. He was initially appointed General Manager Advertising and Deputy General Manager of Mondadori Periodici, then CEO of Manzoni & C. S.p.A., the group's advertising agency.
During this period, he played a significant role in modernizing print advertising sales techniques, adapting them to an evolving market increasingly dominated by television media. He concurrently contributed to the launch of new publications such as Donna Moderna and Marie Claire.
From 1990 to 1997, after joining the Costa Crociere Group, he was initially President and CEO of Costa Cruise Lines in Miami, operating in the North American market (USA, Canada and Mexico), and later served as Worldwide General Manager of Costa Crociere S.p.A., based in Genoa.
From 1995 to 1997, he was also appointed Président Directeur Général of Compagnie Française de Croisières (Costa - Paquet), a subsidiary of Costa Crociere, based in Paris.
Upon returning to Europe in 1993, he spearheaded the development of the European cruise market, with Costa Crociere emerging as the undisputed European leader. Leveraging a wide array of marketing techniques, Costa successfully revitalized the cruise product, transforming it from an old-fashioned and conventional vacation to a vibrant and modern experience, taking cues from the North American market.
From 1997, he contributed to the privatization of SEAT Pagine Gialle, acquired by a pool of financial investors. Following the acquisition, he was appointed CEO of SEAT. At that time, this was the largest European leverage buy-out. Within a two-year span, SEAT underwent a remarkable metamorphosis, transitioning from a traditional government entity to a prominent player in the new economy. This achievement was made possible by the launch of Pagine Gialle Online and the 892424 telephone service, coupled with the acquisition of the Virgilio portal.
In February 2000, following the sale of SEAT Pagine Gialle to Telecom Italia, he was also appointed Head of the group's Internet Business area.
In September 2001, he resigned after the Pirelli Group acquired Telecom Italia.
In June 2022, he was appointed Chairman of the De Agostini Group, an Italian financial group operating in publishing (De Agostini Editore), gaming and lotteries (IGT), media and communications (Atresmedia - Banijay Group), and financial investments (DeA Capital), after serving as CEO of the Group from November 2005.
He was Chairman of Gtech Spa from August 2006 to April 2015 and, after the merger with IGT, was first appointed Vice-Chairman of IGT, then in November 2018, Chairman of the company. He stepped down as Chairman of IGT, staying on as non-executive director, in January 2022.
He is a board member of Assicurazioni Generali S.p.A.
He is a member of the advisory board of Palamon Capital Partners.
He previously served on the boards of ENEL, INA-Assitalia, Toro Assicurazioni, and the Advisory Board of Lehman Brothers Merchant Banking.
On 3 April 2017, he was awarded the title of Chevalier dans l'Ordre de la Légion d'Honneur.
Curriculum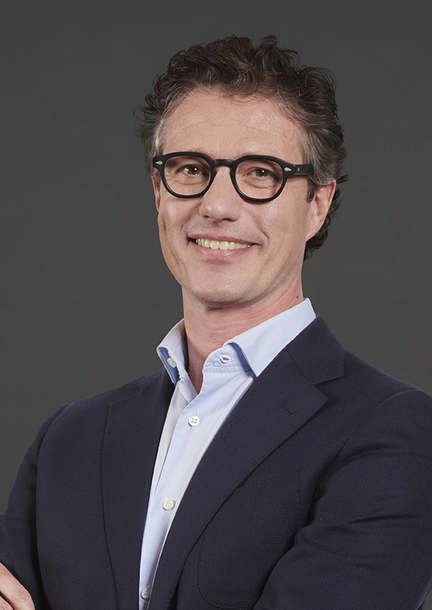 Enrico Drago
Vice-Chairman
Enrico Drago serves as founder and Senior Vice President of IGT PlayDigital and Sports, leading an award-winning portfolio of digital gaming products, platforms and services. In 2021 he has been appointed CEO of the Digital & Betting segment of IGT.
He is also Vice Chairman of De Agostini S.p.A., the holding company of De Agostini Group, and an advisor for Nina Capital, a leading European venture capital firm fueling the growth of health technology companies.
In 2014, Drago joined IGT as Chief Operating Officer for Lottomatica, overseeing business strategy and operations. Prior to IGT, he led teams for Inditex Italia, joining the company through a leadership program for high-potential managers.
Drago was selected as the Italy Chief Operating Officer for brands Bershka, Pull & Bear, Zara Home, Oysho, Stradivarius and Massimo Dutti and appointed to Inditex Italia Managing Director in January 2011.
Before his roles with Inditex Italia, Drago worked with Puig Beauty and Fashion. Drago holds a Master of Business Administration from the University of Navarra's IESE Business School and a bachelor's degree in business administration from Bocconi University.
Proudly married to his wife, Federica, they live in San Francisco, California, with their four children.
Curriculum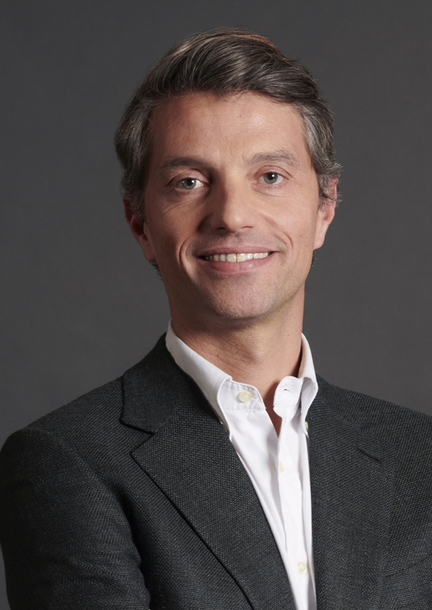 Nicola Drago
Vice-Chairman
Nicola Drago, born in 1978, married and father of two daughters, graduated cum laude in Business Administration at Università Bocconi, worked at Sonenshine Partners in New York and at McKinsey in Milan, and subsequently earned an MBA from Columbia University in New York.
Since 2008, he has held various positions at De Agostini Group, starting as controller and M&A manager at Zodiak Media Group (now Banijay Group), in Paris.
In 2016, he was appointed CEO of De Agostini Publishing, global leader in print and collectibles that, at the time, was in the middle of a severe business and financial crisis.
In this capacity, he focused among others on the revamping of the product pipeline and on a massive switch of distribution channel from the traditional point of sales (retail/kiosks) to direct-to-consumer, ultimately accomplishing a full company turnaround.
Saving and transforming his family's legacy business earned him the "EY Entrepreneur of the Year" award in 2021.
In 2020 Nicola was appointed CEO of De Agostini Editore, the holding company of Collectibles (De Agostini Publishing), Books and kids contents (DeA Kids e DeA Junior).
In 2021, he became Vice-Chairman of De Agostini Group. 
In 2023 he leaves the role as CEO of De Agostini Publishing to become Executive Chairman of the company. In the same year he is appointed Vice-President of DeA Capital, a full subsidiary of the De Agostini Group, that is the leading independent Italian operator in alternative asset management.
He co-founded the venture capital fund Connect Ventures in London and sits on the Board of Directors of S. Faustin (Techint Group) and of several non-profit organizations including Ubuntu Pathways, Opes Impact Fund and Fondazione De Agostini.
Curriculum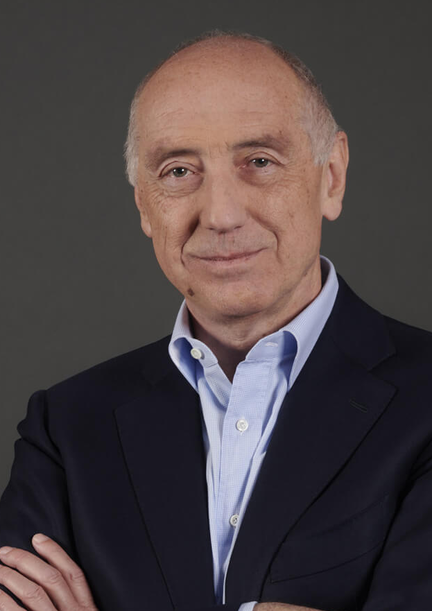 Marco Sala
CEO
Marco Sala started his career in Kraft in 1985 and in 1997 he moved on to Magneti Marelli (a Fiat Group company).
In 2001 he joined SEAT Pagine Gialle as Head of the Business Directories Division. He was subsequently appointed CEO of Buffetti.
In 2003 he joined Lottomatica as Co-General Manager and member of the Board of Directors.
In August 2006 Lottomatica acquired GTECH, and the new company was later renamed as GTECH S.p.A. He was appointed CEO of the Company's Italian Operations (Lottomatica) with responsibility of other European activities.
From 2009 to 2015, he held the position of Chief Executive Officer of GTECH S.p.A.
From April 2015 to January 2022 he was Chief Executive Officer of IGT PLC, following the acquisition of IGT by GTECH and the rebranding of the group as IGT.
Since January 2022 Mr. Sala has served as Executive Chair of the IGT PLC Board of Directors.
In April 2022, he became Executive Chair of DeA Capital and in June 2022, he was appointed Chief Executive Officer (Group CEO) of De Agostini S.p.A.
In April 2023, he is also appointed Chief Executive Officer of DeA Capital S.p.A.
He is also a member of the Board of Directors of Save The Children Italy.
Mr. Sala graduated from Bocconi University in Milan, majoring in Business and Economics.
Curriculum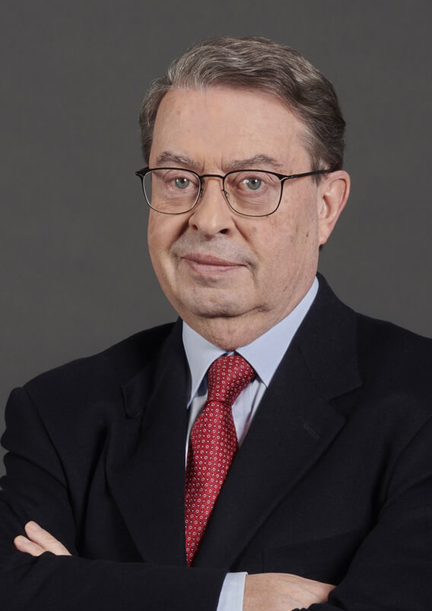 Paolo Boroli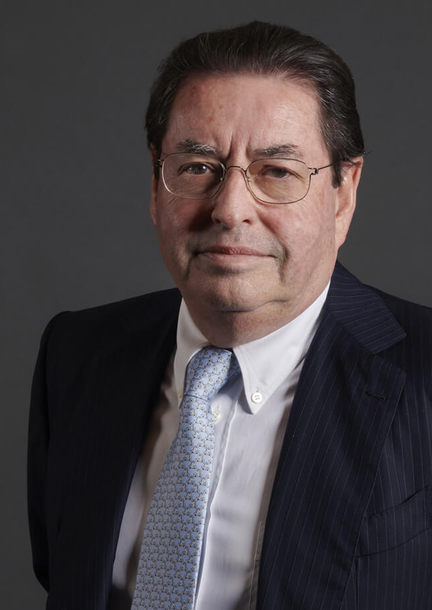 Pietro Boroli
Mario Cesari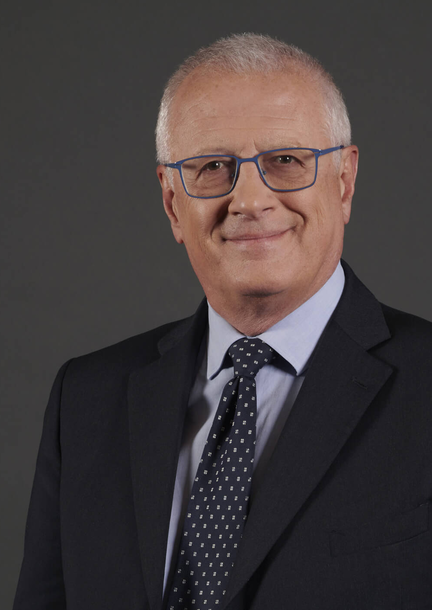 Marco Costaguta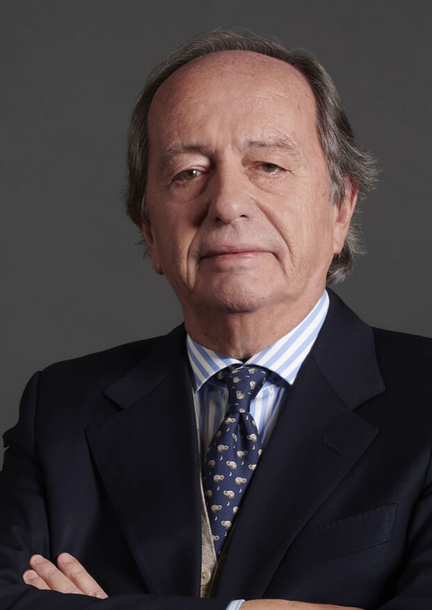 Roberto Drago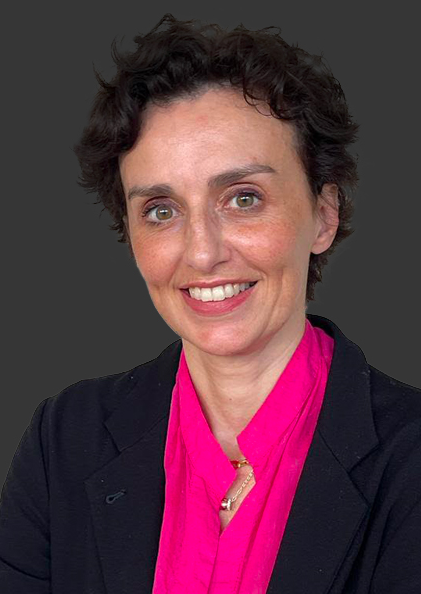 Francesca Signorelli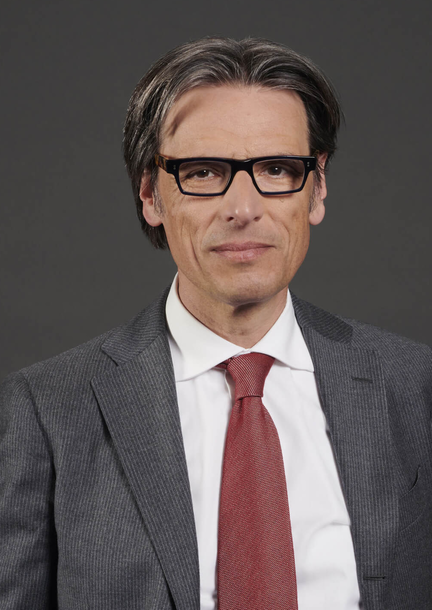 Paolo Tacchini
Board of Statutory Auditors
Donatella Busso
Standing Statutory Auditor
Davide Maggi
Standing Statutory Auditor